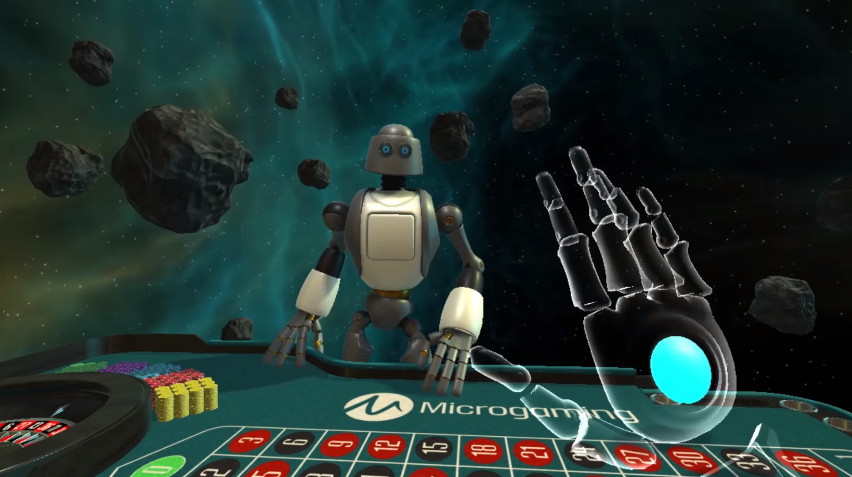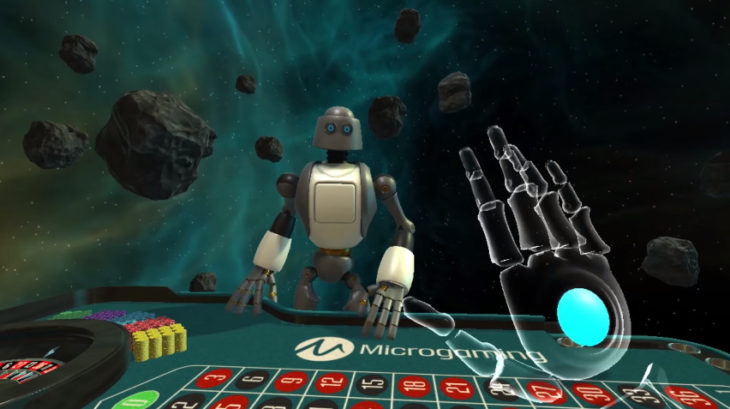 Roulette remains one of the most popular casino games in the world. Easy to understand and with a range of various strategies, the game that began in France in the 18th century is still alive and well all these years later.
Roulette has managed to successfully adapt to changing times and advances in technology, making a seamless transition first to machines and then to online casino betting. Nowadays, both virtual roulette games and live casino versions streamed onto desktops and mobile devices are popularly played by people all around the world.
With the digital age in full flow and casino technology evolving so quickly, what could the future of roulette look like? Here we take a look at a few possibilities.
Augmented and Virtual Reality
Two closely associated but different technologies that look set to enhance the roulette experience in the future are Augmented Reality (AR) and Virtual Reality (VR).
AR is a technology that superimposes virtual images on objects from the real world, so in the instance of the roulette experience, casinos could bring live dealers directly into your house or location you are playing. You will then be able to see players, tables, and dealers around you as if you are physically sat inside a brick and mortar casino.
Meanwhile, VR – as the name makes clear – bases the experience in a virtual world, so instead of being in a "live" casino like AR, it is a virtual casino set in a virtual world. It is a technology widely used in videogames already, and PlayStation already sells a VR device to use on the console. Therefore it is no surprise the gambling industry goes the same path.
AR and VR are predicted to make great strides across many technological industries in the coming years, with the IDC (International Data Corporation) forecasting that worldwide spending on AR and VR will reach $160 billion by 2023, up from $16.8bn from their 2019 projections.
As an industry that relies on being at the forefront of technological advancements, expect leading casino operators to offer AR and VR experiences.
Launch of new roulette games
Roulette has largely been the same game since it was launched, with the one major change being the addition of the double zero when it was rolled out in the United States, hence the name American Roulette.
However, revamped variations of roulette games look set to disrupt the traditional order, led by a Slovenian company who have created Roulette 73, which as we are sure you've guessed, is a roulette wheel that features 73 numbers.
Aiming to reach a younger generation, Roulette 73 sales manager Freddy Kurilic is quoted as saying: "We did analysis on the profile of roulette players and they are usually male, aged 40 or higher.
"Our aim is to put our new 73 number roulette wheels in casinos and then continue educating players," he said. "We are explaining to youngsters that slot machines, because of the way they are programmed, are not pure luck, however roulette it is pure luck."
Expect in the future newer versions of roulette to enter the market.
Increased use of Artificial Intelligence
Similar to AR and VR, Artificial Intelligence (AI) is also a usual concept when we talk about the future of any industry and specially leisure and entertainment. In all honesty, AI is already a key component of the online casino experience, but as this sector of technology continues to develop, it is sure to have an even bigger role.
AI works primarily on how a user interacts with it and based on those interactions and the data it collects, it is able to better tailor a more personal experience or service for that particular user.
Therefore, if you spend the majority of your time on an online casino platform playing roulette, AI could determine that roulette is your preferred game and create a homepage that features only roulette games and tables.
Taking it a step further, AI could even figure out what type of roulette you like to play and what sort of budget or minimum stake you typically wager and offer those games at the top of your homepage.
Such intuitive AI is already prevalent in social media algorithms and targeted advertising and will soon play a much more central role in the online casino experience.
In conclusion
Given the speed at which technology develops and the way it dictates consumer habits, there are sure to be many new developments in the coming years when it comes to the casino experience.
However, what all three examples above, and indeed any other future changes, will have in common is that they are all designed to increase a player's personalized experience at the roulette table.
So, it is not completely true that casinos will cease to exist and will be replaced by their online counterparts. Nonetheless, they will necessarily need to adapt to progress, otherwise they will eventually get obsolete when compared with the competition.
As mentioned previously, the casino industry is dependent on being able to offer customers the latest technology that will enhance their experiences. They do know they will have to invest in technology and also enhancing their security, stopping possible breaches, as hackers are getting smarter every day.
Still, in what concerns roulette games, they have shown in the past that they will be able to evolve once again to suit the latest trends.
To get the best free roulette systems that really work, see the top 5 proven roulette systems and the video series below. It's the best 100% free information for winning roulette you'll find. It's written by professionals who are really earning a living from roulette.