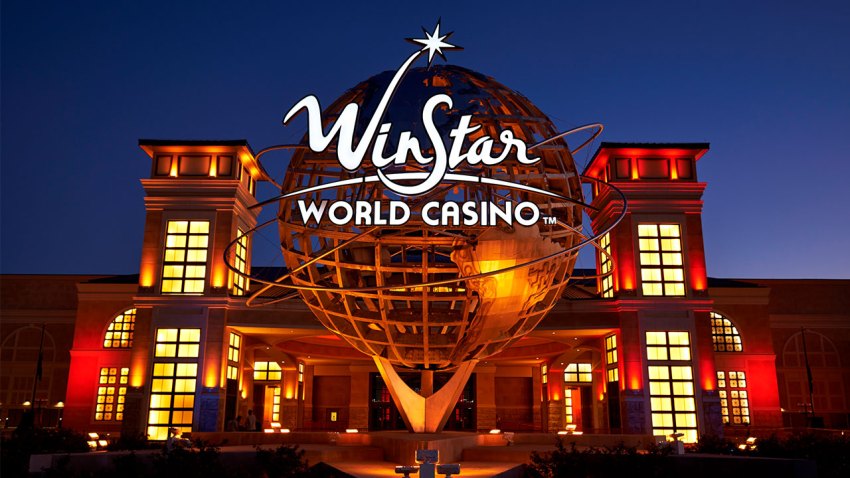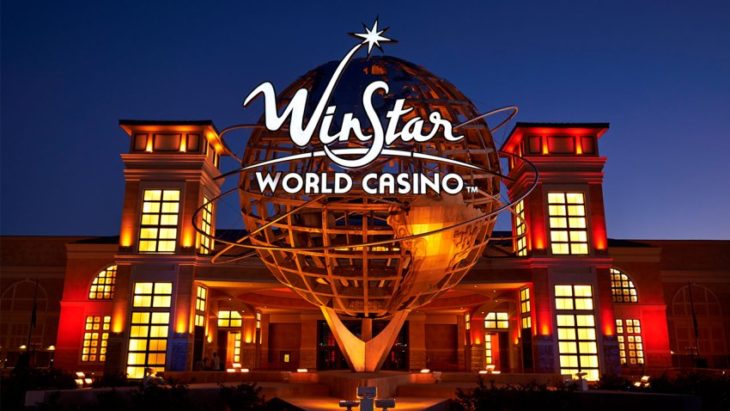 The casino industry has been forever changed by the Internet, with people all around the world now able to access their favorite games from anywhere – whether sitting comfortably at home or on the move.
It has caused an enormous boom with profits soaring and a huge increase in online casino operators being launched to satisfy the growing demand.
However, there is still something great about visiting a physical casino. It is more sociable and offers a chance to gather your friends for an evening out while being immersed in the casino atmosphere. Besides, Hollywood movies and TV series boost the idea of Las Vegas blissful entertaining evenings, like Ocean Eleven's saga for example.
Roulette tables and machines are a regular feature in casinos all over the world, but if you want to go one step further and play roulette in ultimate style, then you will want to arrange a visit to one of these mega-casinos.
Here are the six biggest casinos on the planet, in descending order, based on square-feet size.
6) Tusk Rio, Klerksdorp, South Africa (266,000sqft)
For the ultimate casino-based holiday, then you can't go far wrong with a trip to South Africa to visit – and stay at – the Tusk Rio Casino in Klerksdorp, located around 170km from Johannesburg.
With a design and layout heavily influenced by Brazil's Rio Carnival, the Tusk Rio is the place to have a good time. Inaugurated in May 2002, there are nearly 300 machines and 12 table games, including numerous roulette tables.
To take a break from the roulette table, Rio Casino has many on site attractions, restaurants, and a hotel so you are never too far from the roulette wheel.
5) Ponte 16, Macao, China (270,000sqft)
The next entry on this list is one of three casinos located in Macau, China. Macau, a former Portuguese colony in Asia, is since 1999 an autonomous territory in southeast China, having specific administrative status. It is largely known as the Las Vegas of Asia, hosting several casinos and attracting several gambling enthusiasts.
Ponte 16 houses 109 gaming tables, more than 300 machines, and two VIP halls for the high rollers, so there are no shortages of roulette games available.
Ponte 16 Casino is part of the Ponte 16 resort, which also houses a 5-star Sofitel hotel, seven restaurants, a spa, and a music venue. It also has some historical relevance, with the area a designated a UNESCO World Heritage Site.
4) Foxwoods, Ledyard, Connecticut, USA (340,000sqft)
The first of two casinos in the top six based in the United States, Foxwoods in Ledyard, Connecticut boasts an incredible 7,000 slot machines and 400 table games spread across six different casino venues within the same resort.
As well as a huge range of roulette tables to choose from, Foxwoods also has a Race Book space where you can bet on horse races. So, if you time your trip to Foxwoods to coincide with the Kentucky Derby, who this year happens in September, after being postponed due to the COVID-19 situation. You will be able to get the latest Kentucky Derby odds and bet on the race live from the casino floor.
With five hotels to choose from, dozens of restaurants, and plenty of additional activities, you never need to leave the Foxwoods Resort!
3) City of Dreams, Macao, China (420,000sqft)
Quite remarkably, the third largest casino in the world and the second largest are located right next to each other. And once again Macao shows up on this list. With more than 1,300 machines and over 500 gaming tables, City of Dreams has games for all types of player, including a wide range of roulette tables.
City of Dreams is also home to four hotels and Club Cubic – the largest nightclub in Macau – as well as many restaurants and entertainment facilities.
2) Venetian Macao, Macao, China (546,000sqft)
Macau appears 3 times in this list, which confirms it's already mentioned status of a must visit destination for gambling enthusiasts. The Venetian Hotel group is synonymous with luxury and casinos, with the flagship hotel in Las Vegas the second-largest hotel in the world by rooms (more than 7,000).
However, it is its partner resort and casino in Macao that is the largest casino and was until recently the biggest casino in the world. The hotel was finished in July 2007, with the resort opening in the following month.
Venetian is divided in four areas: Golden Fish, Imperial House, Red Dragon and Phoenix. Consisting of more than 6,000 machines and 800 tables, Venetian Macao is a giant casino, where roulette players will find a huge range of games to play.
With plenty of restaurants, a shopping complex, and entertainment venues, the Venetian Macao also has more than 2,000 rooms.
This region is very popular for Baccarat players. You can also learn how to play baccarat online, if you prefer online casinos.
1) WinStar World Casino, Thackerville, Oklahoma (600,000+ sqft)
Taking top spot is not a casino in Las Vegas, Macao, Monaco or any of the world's gambling Meccas, but in Thackerville, Oklahoma.
WinStar World Casino is not only the largest casino in the world by square-feet but also offers the largest collection of electronic and table games anywhere on the planet, so roulette players have a near infinite choice of games.
With three hotels on site, a range of restaurants, a spa, a golf course, and shopping complex, WinStar is a great all-in casino holiday.
There you go, the top 6 biggest casinos in the world. However, as the world is in constantly change and expansion do not be surprised to see new names coming up on this list soon.
To get the best free roulette systems that really work, see the top 5 proven roulette systems and the video series below. It's the best 100% free information for winning roulette you'll find. It's written by professionals who are really earning a living from roulette.